Have you already got adjusted to self-isolation? Do you find it easy to stay at home 24/7? We have gathered 10 simple tips that will help you survive this difficult period without adverse consequences for your physical and mental health.
Keep to the healthy sleeping routine
When you do not have to go to work every day, it may be really hard to follow the normal sleeping schedule. It may seem to you that, if you do not have any important affairs the next day, it will not hurt to w atch your favorite series or surf social networks far into the night. But, in practice, you will feel tired and exhausted the next day even if you let yourself sleep till noon. We need to follow the strict sleep-wake schedule not only to stay productive during the daytime but also to stay healthy. Our organism operates better when we live according to the schedule. So be sure to go to bed and to wake up at around the same time every day – even during day-offs, vacations, and lockdowns.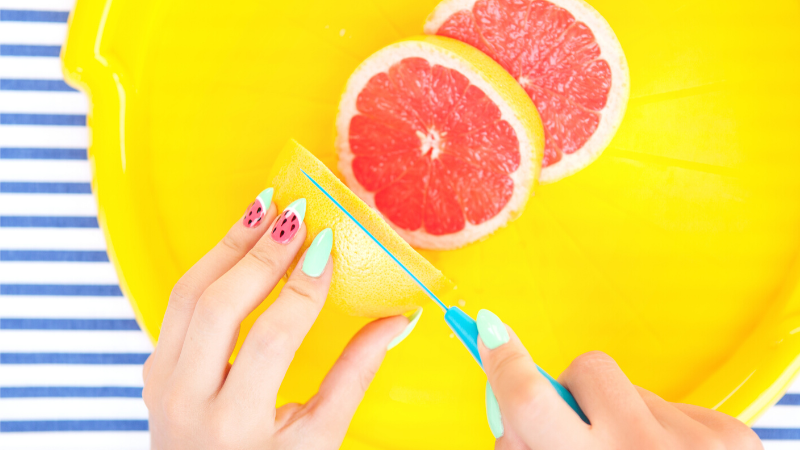 Pay attention to the way you look
It may seem useless to make yourself look presentable when you are alone at home 24/7. Certainly, if you plan to have a video conference with your colleagues, you are likely to choose clothes according to the dress code. But brushing yourself and putting on neat clothes is a must every morning, even in case you are not going to see anybody. You must admit that seeing yourself wearing the same pajamas day by day is likely to make you feel frustrated and depressed. And taking care of the psychological state is the first priority during such a stressful period as a global pandemic.
Monitor your diet
Long-lasting self-isolation is a severe stress for any organism, and it is likely to cause numerous physical and psychological consequences. Consequently, it is better to minimize other risk factors. It is no secret that a diet is one of the major aspects that make an impact on one's health.
When we give preference to junk food or eat too much, that leads to gaining excessive kilos and problems with the digestive system and other organs. Tasty little things are one of the most effective remedies for a bad mood, but only if you know when to stop. You can safely treat yourself to a hamburger or a couple of slices of pizza once a week or around that, but be sure to choose home-cooked healthy meals at all other times. Also, it is important to have meals around the same time, so that your organism can get ready for digesting food effectively. By the way, sticking to a well-balanced diet is one of the key steps to boost immunity, which is a need for everyone during the pandemic. Besides, you should keep in mind that, during the lockdown, people become less active, which can lead to excessive weight. And unhealthy eating habits can raise the risk of obesity even higher. As a rule, gaining extra kilos is quick and easy, and getting rid of them is much longer and harder.
Spend enough time in the fresh air
It may be a problem to get outside during the lockdown, still, there are a few available options, for example, you can have a walk to a shop or go for a run to a local park. In case you are not allowed to leave your home, you can spend some time in the backyard or on the balcony. In the worst-case scenario, you can always open a window in a room. Remember that spending enough time in the fresh air and sun is a basic need – it helps to preserve proper immunity. Besides, that helps to keep a normal mood.
Lift your sexual life to a new level
If you are lucky enough to spend the lockdown with your beloved one, do not miss the opportunity to enjoy sex to the full. Now, when you have enough free time, you can introduce some variety in your sex. Have an open talk and discuss all the appealing options with a partner. Make the quarantine brighter. And, if you experience any physical difficulties, turn to a doctor without a delay. Today, there is a wide selection of products for solving any sex problems: difficulties in getting strong erections, premature ejaculations, a decrease in libido, etc. The overwhelming majority of such medicines help to overcome the problem from the very first pill, so it is not surprising that they enjoy enormous popularity. You can buy them at affordable prices from online services, like Rockwood Canada. On this website, you can choose Viagra, Priligy, Addyi, and other drugs for sexual health at attractive prices and with courier delivery directly to your doors. Do not miss this opportunity: go to your doctor, receive a prescription, and get back to the normal sexual life.
Do not get socially isolated
Today, you can get in touch with your relatives and friends via the Internet, and it will not cost much. If you spend the quarantine alone, be sure to regularly make calls to your dear people. And, even in case you live with a family, staying in touch with someone from the outside is a good idea, that will help you keep the atmosphere in the home comfortable and friendly.
Add sport to your daily routine
When you have to stay closed in your home most of the time, you do not get enough exercise. So, you need to add regular workouts to your schedule. On the Internet, you will find millions of free videos for those who want to exercise from home. You can choose any activity you like: weightlifting, Pilates, yoga, or even Zumba. Certainly, the perfect variant is to practice sport in the open air, for example, in the backyard or the park, but a room with an open window will also do.
Make some enjoyable surprises for yourself
As we have already highlighted, having a schedule is a must. But that does not mean that every day of yours should be identical to the previous and next ones. Add some spontaneity and variety. During the lockdown, there is enough time to think about things that make you happy and enjoy them. Even if you keep on working remotely, you can take a short break and prepare a special dinner or make a spontaneous call to a friend.
Take care of your mood and overall psychological state
People react to self-isolation differently: some of us enjoy being alone, and others feel frustrated due to the lack of communication. Besides, for many people, it is difficult to build routines without a strict work schedule. Hence, it is crucial to carefully monitor your mood and to take decisive steps when needed: to make regular breaks to prevent exhaustion, to adjust the work schedule to your needs if possible, to reduce screen time in the evening to normalize sleep, to avoid watching too much news, to introduce regular workouts, etc. In case you see that you cannot cope with difficulties on your own, turn to a psychologist. That is normal to seek professional support in such situations. Keep in mind that your psychological state is as important as your physical health.
Add relaxing rituals to get control over stresses
At the end of the day, find some time to enjoy a cup of herbal tea, to have a gulp of fresh air on the balcony, to take a warm bath, to read an interesting book, or to have a talk with a dear person. Find an activity that will help you relax, forget about all those threatening news you have heard during the day, and to have a good sleep. Getting enough sleep is a must, remember?